Games
Back and better than ever, the arcade scene in Fort Wayne is bursting! ACE Game Room Gallery provides all of your favorite games, whether it's the newest on the market or an old classic that takes you back to your childhood. From pinballs to classic arcade games, we warranty and service every game we sell. We also offer a wide variety of air hockey, foosball, dome hockey and ping pong tables. We really do have something for everyone. Leave it to the professionals to help you transform your game room into the place all your friends and family want to hang out.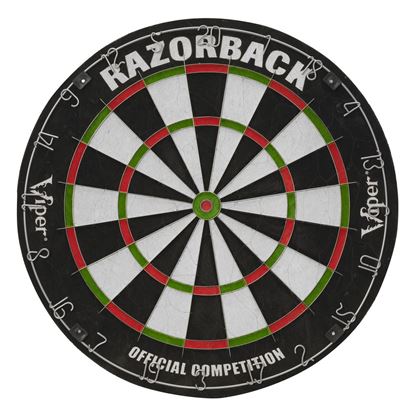 Tournament Quality Regulation 18" diameter

Accommodates both steel tip and soft tip darts

Constructed from self-healing compressed sisal fibers

Staple free bullseye

Razor-thin spider wire is the thinnest available and staple free

Movable number ring allows rotation of the dartboard, allowing the fibers to heal, and extending its life.